Welcome to Hu Knows! Twice a month, I share practical, actionable career advice from my experiences working in Wall Street and Silicon Valley.
Personal Update
Last week, I started at Harvard Business School as an MBA candidate in the Class of 2022. I'm excited to be a student again and have already learned so much from the diverse perspectives and experiences of my classmates and faculty! Although I may start writing more or less frequently depending on my class schedule, I look forward to bringing you with me on my journey over these next two transformational years :)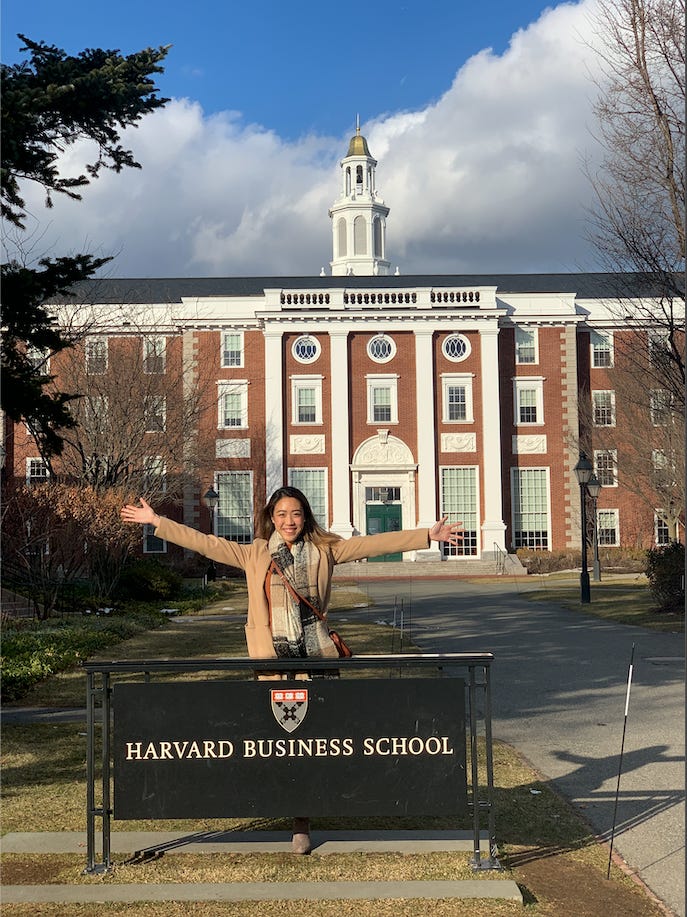 Many of you have asked me about my decision to go to business school and for tips on how to navigate the application process. I'll be writing about this topic extensively in an upcoming newsletter, so hit Subscribe (if you haven't already) so you don't miss out!
Now, onto today's topic: cold emails! 📩
---
(This is part 3 of a 4-part series of newsletters on Effective Networking.)
In my last 2 newsletters, we discussed the Golden Rule of networking — that it is a two-way street — and previewed four powerful techniques for building your network, depending on your audience:
✅ Engage your existing network (1st-degree connections)

✅ Ask for a warm intro (2nd-degree connections)

Send a personalized cold email (3rd+ degree connections)

Offer to help others (All connections)
Today, we'll be diving into #3: sending a personalized cold email. When done effectively, cold emails can spark relationships with strangers and open doors to opportunities you'd otherwise have difficulty accessing. This topic is especially close to my heart: I wouldn't have gotten my first job at Uber without it!
Why you're not getting any replies
When I first decided I wanted to switch industries from finance to tech, I was so desperate to break in that I contacted almost every tech employee I could find in my college alumni directory.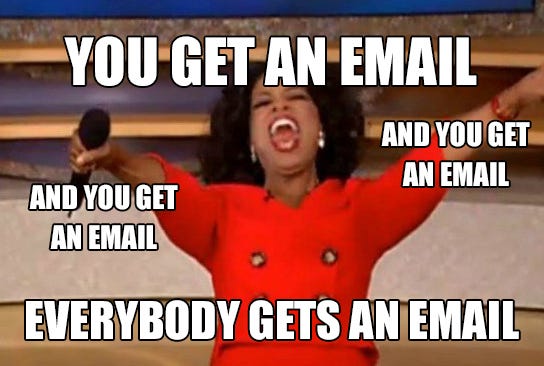 I sent the same message to every recipient regardless of their company, team or role, eagerly hoping that someone would give me the opportunity to pick their brain…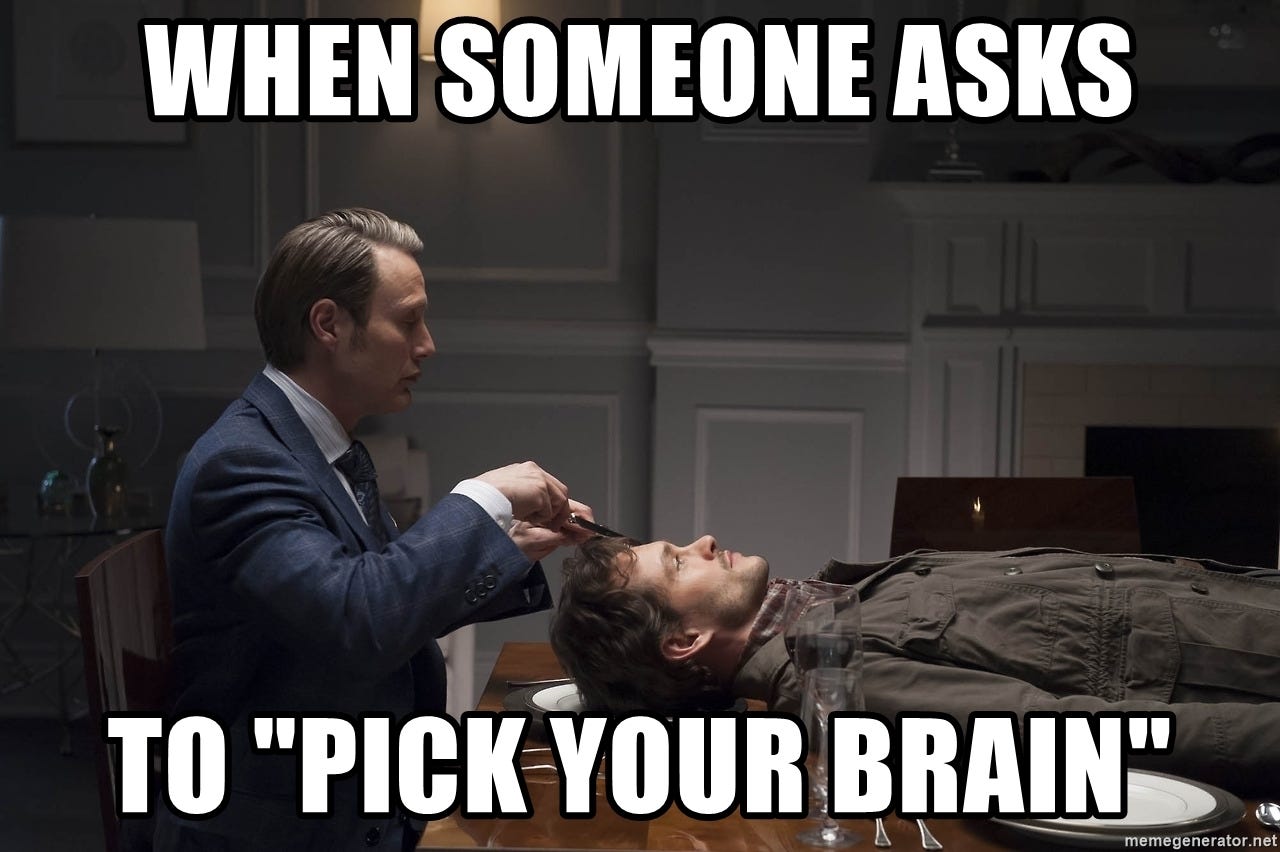 In retrospect, this gross metaphor was the least of my problems. By adopting a "spray and pray" approach, I committed 5 big cold-emailing mistakes:
Not being deliberate about my target audience

Not writing a personalized message

Making the outreach about me and my needs, instead of them and theirs

Making too large or too vague of an ask

Expecting the other person to help (and not giving them any room to say no)
Over the years, I've sent dozens of cold emails and received hundreds more. Now that I've been on both sides, I'm happy to share some tips for writing effective cold emails that maximize your response rate.
Narrow Your Target Audience
If you're not actively job-seeking (career exploration phase), reach out to people that you share things in common with. People like helping people who are similar to themselves, which is why college and employer alumni networks work especially well (in addition to extracurricular and professional organizations).
If you are actively job-searching (application phase), make sure you have an exact role in mind and search for someone who has influence over the hiring process. At most companies, you'll want to go through the recruiter (who sources candidates and manages the hiring process) or hiring manager (the decision-maker). These people are more likely to respond than regular employees because they are actively looking to fill an open role and stand to benefit if you get hired.
Although recruiters are easy to identify by their title, hiring managers are a bit harder to find. They are usually one level above the role you're applying for and will be in your division and/or reporting line if you get hired. To help narrow your search, here is a hierarchy of titles that generally applies across mid- to large-size companies:
C-Level (CEO, CFO, CTO, etc.)

Vice President

Director

Manager
Most companies also use prefixes (e.g. Associate, Senior) to indicate additional levels between roles. For example, a Senior Vice President is one level above a Vice President and an Associate Product Manager is one level below a Product Manager.
After you've determined your potential hiring manager's title, search LinkedIn for employees with that title that match the group or product area for your role. The more specific you get, the higher the chance that your message ends up in the right hands.
Disclaimer: Regardless of who you reach out to, make sure you have a rockstar resume and relevant experience for the job. You only have one chance to make a great first impression, so make it count!
Choose the Right Channel
While there's nothing wrong with sending a direct message or connection request on LinkedIn, most professionals get bombarded with hundreds of DMs and requests per day. They simply don't have time to read or respond to them all, even if they check LinkedIn regularly.
Furthermore, many people don't accept connection requests from strangers or people with fewer than a certain number of mutual connections. Even people who do accept requests from strangers usually decline if the sender has not included a personalized note (more on that later).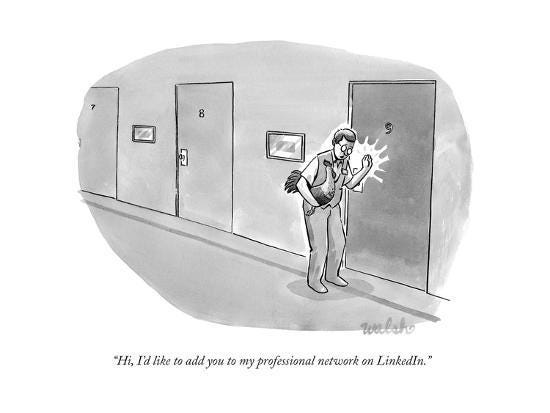 As a society, we've come to use social media inconsistently with the way it was initially designed: as our rolodexes expand, our "1st-degree networks" have become directories of contacts with whom we have varying degrees of familiarity and trust. This is because hitting "Connect" on LinkedIn is easy, and what is easy is done often.
Instead of using drowning yourself in the competition, go the extra mile and send them a well-crafted, old-fashioned email.
To find your recipient's email address,
Click on "Contact Info" at the top of their LinkedIn Profile under their name. Not everyone makes their email available to the public, but it's worth checking.

Use Mailscoop.io to lookup someone's work email by entering their first name, last name and company website. If it returns an email, you can test its validity with Mailtester.com. If that doesn't work, you can also guess their email by using similar naming conventions to other valid addresses from that company (e.g. john.smith@xyz.com —> jane.doe@xyz.com).
Do Your Research
Before you begin, thoroughly research the person, company and role:
Person
Make note of any interesting career pivots they've made, articles they've published, projects they've worked on, or their personal website / online portfolio. This will allow you to personalize your message in a way that makes the reader feel appreciated and admired.
Company
In addition to the company website, browse investor presentations, press releases, news articles, earnings call transcripts, customer surveys, CEO interviews, and more. This will help you speak intelligently about the company's goals and challenges and clarify how you add value.
Role
If you have basic questions about "what a day in the life of a [Product Manager / Investment Banker] is" or "what skills are required to become a successful [Product Manager / Investment Banker]", you are not ready to be cold emailing people. Just as your reader expects you to have done some research on them and their company, they also expect you to be familiar with the role — especially if you hope to get hired eventually.
There are plenty of free online resources that can help bolster your knowledge. Save any role-related questions to what can only be answered by the other person (nothing generic that can be found on Google!)
Write a Credible, Relevant Subject Line
Even the best cold emails won't get replies if they're never opened.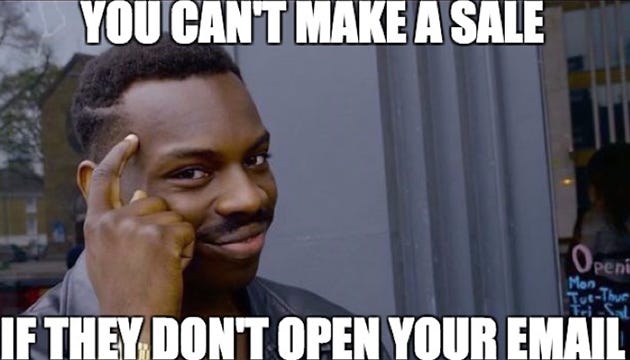 Good subject lines establish credibility and relevance to the reader. Instead of saying "Hello!", "Quick Question" or "Reaching Out," try mentioning brand-name companies you've worked at, schools you've attended, angles you have in common with the reader (e.g. alma mater), or relevant accomplishments to the job you're applying for:
"Ex-Facebook SWE Intern interested in Google's APM Program"

"Fellow MIT Alum interested in Data Science at Airbnb"

"FinTech Hackathon Winner interested in Software Engineering at Robinhood"

"Credit Suisse Summer Analyst interested in IBD at Morgan Stanley"
Craft a Personalized Message
1. Provide context (but keep it brief).
Tell them who you are, how you got their contact information, why you are interested in them, and anything you share in common.
2. Elevate and connect with the reader.
In the greeting, you should have already addressed the reader by their first name. In this paragraph, reference some of their notable work you admire from your research. This shows that you take a genuine interest in them and their background / accomplishments, rather than focusing only on what they can do for you.
3. Make a small and specific ask.
Instead of asking to "pick your brain," "set up some time to chat" or "learn more about your background", start small and make a specific ask:
"I'd like your advice on how to prepare for the Uber APM interview process"

"I'm curious why you decided to switch from IB to PM, rather than going to the buy-side"

"I'm interested in hearing why you decided to go to business school and any tips you have for the application essay"

"I'd like to start the interview process for X role at Y company" (recruiters only)
If your goal is simply to gain information, I recommend not asking for someone's time unless absolutely necessary. People are busy, and many won't respond to a cold email if it means having to give up 30 minutes for a stranger.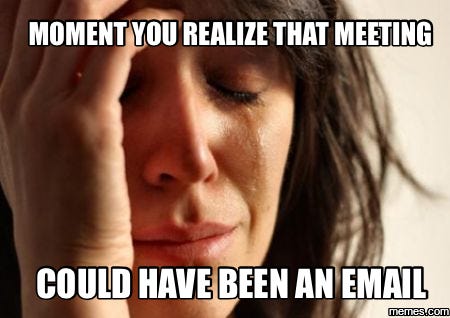 If you must ask for time, stick to 20 minutes max for your first call. Don't ask "if you're free next week, let me know what dates and times work for you" — this comes off as entitled and puts the onus on them to organize logistics for both of you. Wait until they accept before providing a list of your available dates and times, and send the calendar invite once a date is confirmed.
4. Add an "Exit Clause."
Avoid phrases like "Thanks in advance," or "Look forward to hearing from you!" These convey that you expect the other person to help and can rub them the wrong way.
Instead, acknowledge that their time is valuable and that they don't have to say yes or respond if they're too busy. This simple trick takes the pressure off and gives the other person agency in the situation. By treating them like a human being, you make them *more* receptive to helping (credits to Austin Belcak for this tip!)
Additional Tips
Keep it Simple and Short
Resist the urge to tell your life story or ramble — no one wants to read a wall of text. Keep the email to 150 words or less and use line breaks to make sections easier to read.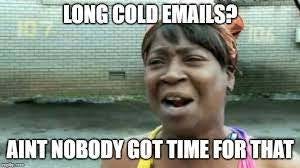 Timing is Everything
Send the email at a time when the reader is most likely to respond. The best times are usually mid-day on Tuesdays through Thursdays.
Follow Up
Many people read emails with the intention of responding later, but simply forget to in the shuffle of their daily lives. Although the majority of people give up after sending the first cold email, there's no harm in following up after 3-4 days. Of course, language and timing is everything. Don't be this girl: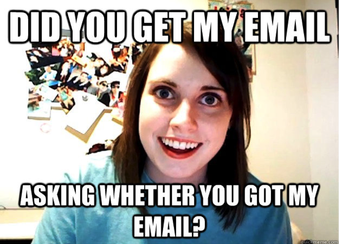 Experiment
If it's your first time cold-emailing, I recommend making a spreadsheet with a list of contacts (at least 10 per company) to test out different cold email versions. Start with companies that are lower on your priority list of prospective employers and keep track of how many respond. Continue to "A/B Test" and iterate until you find a cold email version that works for you.
Leverage CRM Tools
Boomerang: bumps un-responded messages to the top of your inbox after a few days and reminds you to follow up.

Streak: tracks when emails are opened by recipients.

Dex: keep in touch, remember where you left off, and see everyone you know — all in one place.
——-——-——-——-——-——-——-——-——-——-——-——-——-——-——-——-
Was this article helpful? If so, I'd love to hear it! Please share it with a friend, leave a comment below, or message me directly on LinkedIn.
Until next time,
Kristina